All sabers come with a hilt, the blade(s), charger, manual, allen key & screws.

All sabers have the ability to change colour at the touch of a button!

Our hilts are made from lightweight aluminium for durability and ease of use.

Both Xeno-RGB and Xeno-Pixel sabers are combat-ready! perfect for duels.

Equipped with lots of features! Including sound effects and blade effects.
Character Inspired Sabers
CHOOSE YOUR ALLEGIANCE ➡

You have reached the destination for heroes and villains alike. Your power is undeniable, and now the choice is yours. Will you join the ranks of the heroic and wield a saber of the good side or succumb to the temptations of villainy and wield a saber forged in the fires of darkness? Your destiny is calling, choose wisely...

--->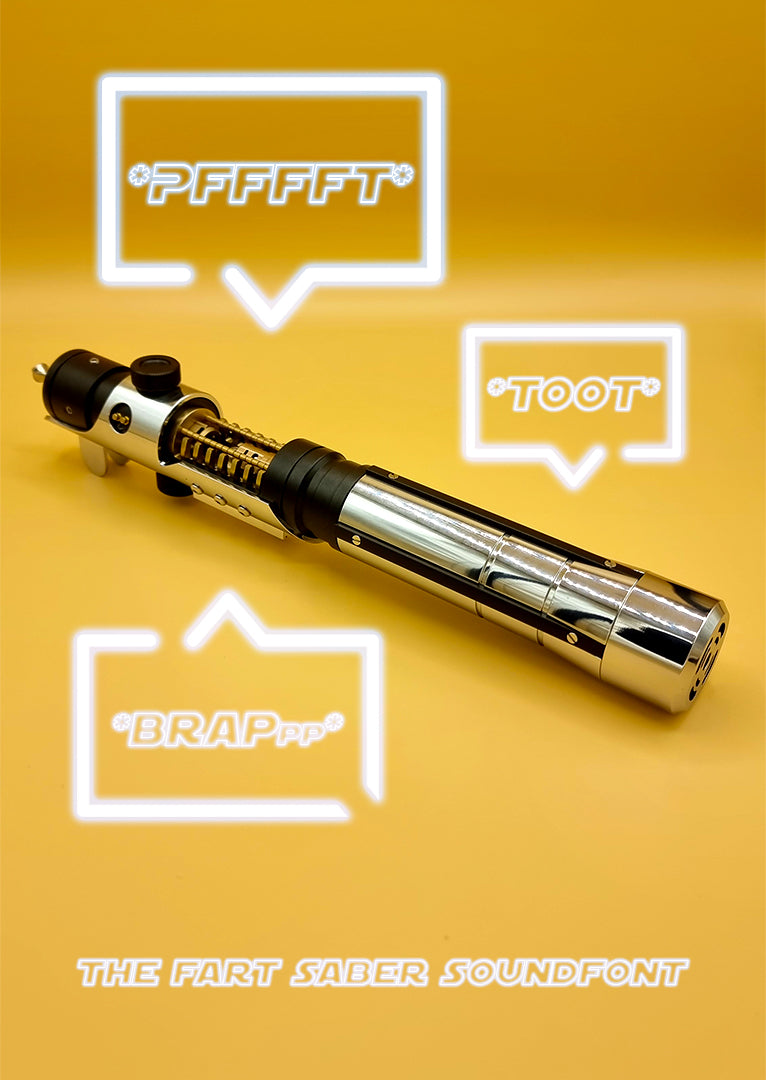 UPGRADE YOUR XENO SABER WITH A PARSEC SOUNDFONT
Unleash the ultimate in comedic power with our Xeno Saber Soundfonts. Designed specifically for our Xeno Sabers, these soundfonts allow you to replicate the sounds of some of the funniest and most recognizable sound effects. Available exclusively on Parsec Sabers, these soundfonts are the perfect addition for cosplayers, collectors, and anyone looking to add a touch of humor to their saber battles.
Browse Soundfonts
About Us
Welcome to Parsec Sabers, the online saber store owned and run by four passionate brothers. Here, we provide you with a wide variety of high-quality Xeno-Pixel and baselit Xeno-RGB sabers that are sure to ignite your passion for sci-fi and sabers.

Our journey began with a love for sci-fi and a desire to own our own sabers. Like many others, we made the mistake of purchasing from the first shop we found, only to realize that we had overpaid for a generic product. It was then that we decided to take matters into our own hands and create a store that offered high-quality metal hilts and electronics at a fair price.

At Parsec Sabers, we are dedicated to providing our customers with the best online shopping experience possible. We offer a wide range of sabers, from replicas to original designs, all with the same high quality and affordable price point. We believe that every fan should have access to a high-quality saber without breaking the bank, and we strive to make this possible for fans worldwide.

Our commitment to quality and affordability is reflected in everything we do. From our website design to our customer service, we work hard to ensure that every aspect of your shopping experience is enjoyable and stress-free. We are always available to answer any questions you may have and are dedicated to providing the best possible customer service.

We are excited to share our passion for sci-fi and sabers with you and hope that you will enjoy our products as much as we enjoy offering them to you. Thank you for visiting our site, and we look forward to serving you in the future. If you have any questions or comments, please feel free to contact us via our contact page or email us at

ParsecSabers+Support@gmail.com
Let customers speak for us